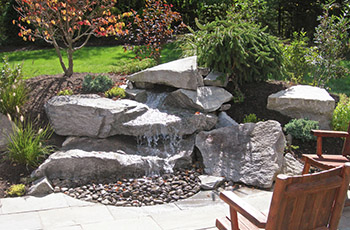 Whether in a private or public garden, water features have become an essential part of landscaping. If done properly, landscaping in either a business or home will end up being a good investment as well as provide years of enjoyment. Our choices when it comes to water features in Pretoria, range from imported designs to custom designs and locally built products.
Nothing provides a calming effect than a scenic waterfall or koi fish pond. The sound of water will offer a cooling effect and if installed with the appropriate lighting will create a truly relaxing ambience. Water features and fountains are often the focal point of landscaped gardens. Good garden water features need to represent a mixture of style and beauty hence they require a lot of expertise to build.
Water has always been integral in order to achieve great landscaping ideas. Installing fountains in Pretoria will add a sense of tranquillity to your garden through the movement and features that it provides. Whether you need traditional or contemporary styles, formal or informal, natural concrete made water features will install them an affordable price.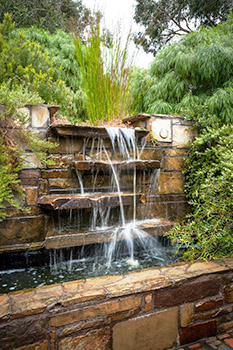 Our company believes that landscaping is a work of art and that is why we only let the best in the industry to work on whichever project that you may have. We offer best water features Pretoria has, we always ensure that we create what our customers really want. We therefore work with them from the planning phase all through to the actual design and installation of features.
Whether you'd small, modern or concrete designs we offer creative and beautiful solutions in a range of styles for big or small gardens alike. From natural rock cascades to wall mounted designs that will fit well into a courtyard we have can create anything your heart desires. We can offer:
• Rock pools • Garden water fountain
• Rock water features • Natural rock cascades
• Wall water features • Japanese design
• Birdbaths •  Bamboo water features
With us, you will not only see your designs being transformed to reality, but you will also have the best fountain design with amazing natural water features. Call us today on 012 004 1840 for the best landscaping services.