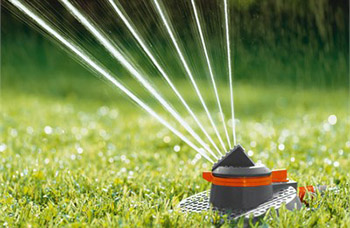 With a long history of working in the domestic and commercial market, we have gathered all the experience we need to provide irrigation design and installation systems in Pretoria. To back up our hard-earned reputation, we have at our disposal a team of highly trained professional equipped with state of the art tools needed to see the job through to the very end.
By choosing to work with us, you will be throwing lot with one of the very best in the Pretoria. We assure you of timely service delivery and regardless of what your needs might be. If you need your commercial or residential irrigation system serviced or are thinking of getting a new system installed today, call us today on 012 004 1840 to get a quotation. Our landscape garden experts will consult with your directly about all your requirement and provide recommendations on the way to keep your lawn completely hydrated.
Some of the systems we currently install for our clients include:
• Garden sprays • Micro sprinkler systems • Lawn sprinkles
• Pop up sprinkler systems for the lawns • Automated sprinkler solutions
Our Pretoria & Gauteng irrigation systems are customized to suit our clients' needs. Other than just servicing already installed irrigation system, we also specialize on the supply, design and installation of new systems. Other than this, our professional installers also have the skills needed in the installation of drainage systems and water booster systems.
Meeting your needs and deadlines is our goal. Since we cover the entire Pretoria region, a simple call will be more than enough to get you irrigation system needs serviced as soon as possible.
Whether you require a one-off garden clear up or a regular gardener we are here to help. For a free quote, call us on 012 004 1840!