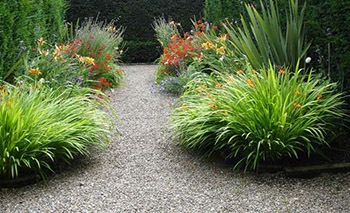 Our expert landscapers in Pretoria East are qualified and capable of creating a beautiful garden around the confines of your home or office. No matter the space available, we will apply the knowledge that we have gained in this industry so as to come up with a harmonious space that will improve the appearance of your environment.
We believe that every garden that we landscape must have the owners' personal touch. Your personality will be represented straight from the concept stage, design, plant combinations and the colours used. Our master designers understand that your garden must be shaped in a special way depending on your personal needs and requirements. We supply the best plants and flowers for your private, corporate or public space as well as offering a variety of water features. You can also rely on us for fish ponds and weeding and pruning services.
Whatever your garden design needs, our Pretoria East landscapers will apply the right solutions within the required time. We provide our services at an affordable rate since we believe that everyone deserves quality services despite their budget. Contact us on 012 004 1840 to enquire for free quotations or consultations.